Spectacular Franz Josef, snow landing (Franz Josef departure)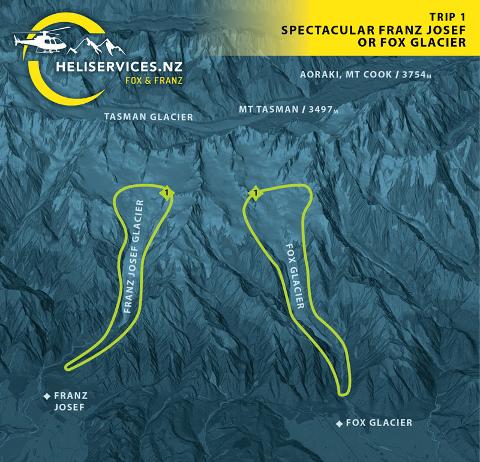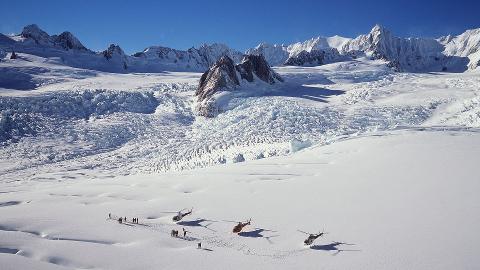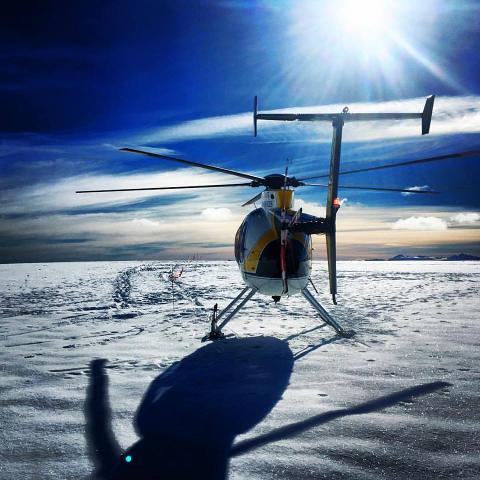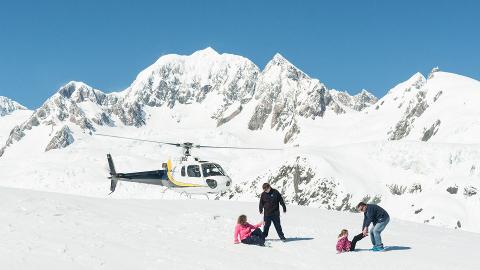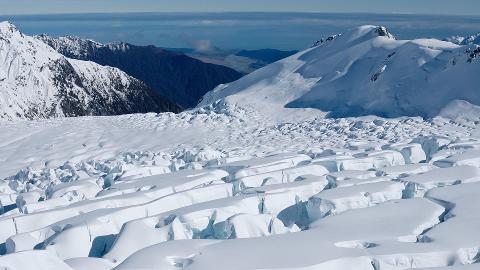 Duration: 20 Minutes (approx.)
Location: Franz Josef
Product code: TRIP1 Franz departure
Price valid to 30 September 2024 / new rates apply 01 October 2024 and is per Adult / For children 4yrs to 14yrs pay 50% of the Adult fare / For Infants 3yrs and under and less than 15kg NZ$0 on this flight option (NOTE: Prices are subject to change at any time) - Fly over the Franz Josef or Fox Glacier up to 6000 ft. and land on the snow.
Experience exceptional views of New Zealand's Southern Alps. There's nothing like having your feet on the ground at this elevation and really feeling like you're part of our beautiful landscape. A very popular quick look at our spectacular glacier landscapes.
Allow 20 minutes.
** Price is per Adult / for Children 4yrs to 14yrs pay 50% of the Adult fare / For infants 3yrs and under and less than 15kg pay NZ$0
Essential gear for snow landings:
Sunglasses
Covered shoes (sneakers or trainers are fine) or hiking boots
Wear comfortable outdoor clothing suitable for wearing on the snow. Occasionally the temperature can be 5-10 degrees cooler on the snow than it is in the village. Check with our ground crew if you are unsure of what to wear
Plenty of room on your memory card and/or phone for photos. Please note: Selfie sticks, especially extendable ones, are a safety hazard and must not be taken
Please note that we do not allow passengers to take iPads on the flights as they can impede the view of the pilot and other passengers. You're very welcome to bring along another means of taking your photos (phone, camera or GoPro are all great).
Check-In Time:
Check-in time is 30 minutes before your scheduled departure time. This allows time for payment processing and aircraft allocation.
Flight duration is only approximate:

Minimum numbers apply.
FOX GLACIER and FRANZ JOSEF Office Hours:
8.00AM to 5.00PM.
Please note: snow landings are subject to weather conditions and are at the pilot's discretion.